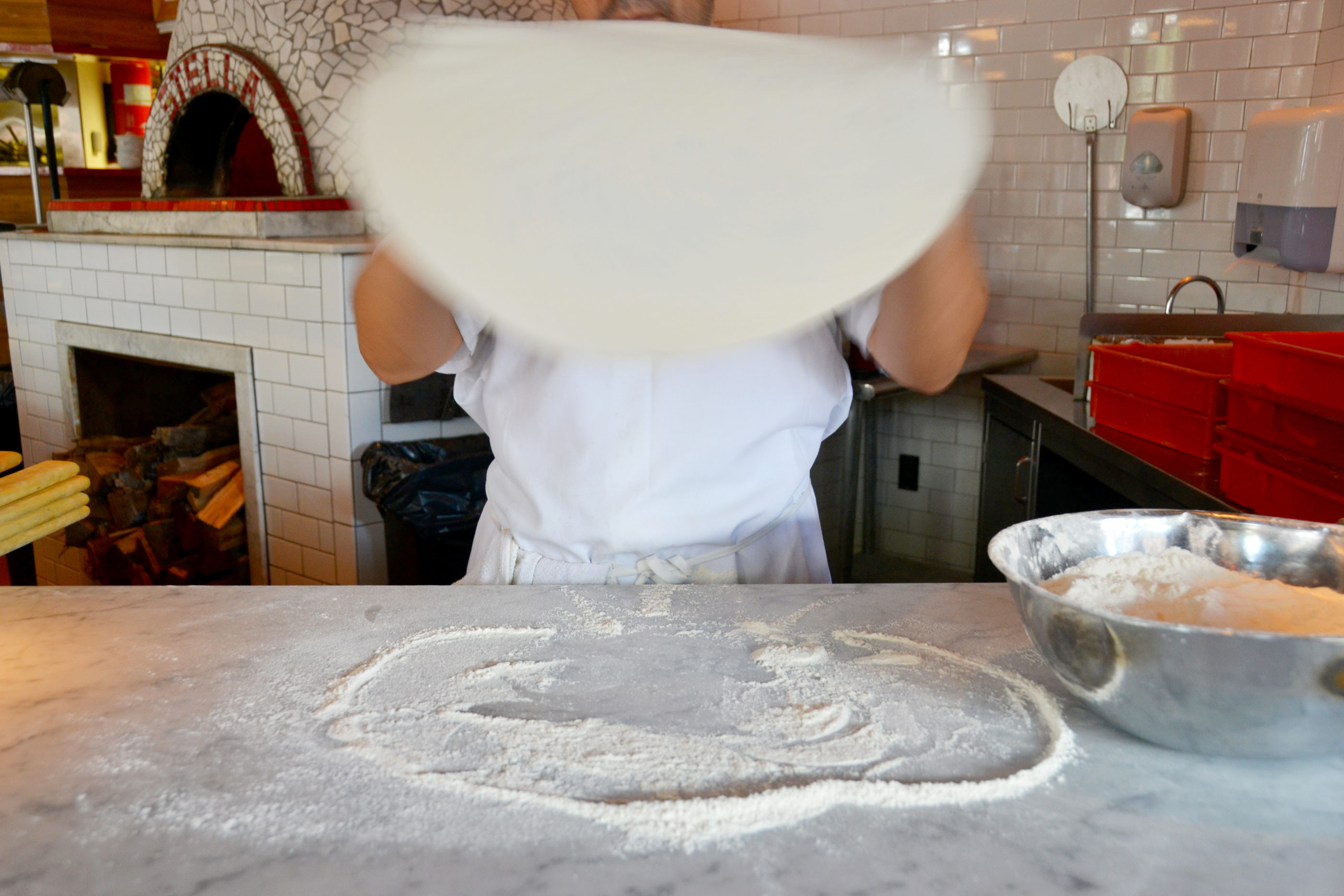 Pizzeria Stella combines the unpretentious warmth of a neighborhood restaurant with the spirit of an authentic Neapolitan pizzeria.
A cozy, casual dining area, complete with cafe windows peering out onto Society Hill's historic Headhouse Square, is the perfect stage for our wood-burning oven, which skilled pizzaioli use to bake pies at temperatures as high as 850 degrees. Decadent pizza made with only the freshest ingredients is our specialty, but the menu extends beyond the pie to include antipasti, salads, pasta and a smart selection of Italian beer, wine and cocktails.
Group Dining
Café windows looking onto Headhouse Square hint of the unpretentious warmth of a neighborhood restaurant. An open wood-burning hearth occupies center stage, and turns out artisanal and decadent Neapolitan pizza pies.
Semi Private Dining Room seats 32 guests / 40 reception
Partial Buyout - 75 seated / 75 reception
Full Buyout - 110 seated / 110 reception
Event Inquiry
Happenings
Best Pizza in Philadelphia: The Ultimate Guide
"Too often overlooked in the debate over Philly's modern pizza excellence, Stephen Starr's entry into the pizza game remains a solid contender, offering beautiful round pizzas topped with everything from wood-roasted sausage, small, hot pepperoni from Abruzze, smoked mozzarella and truffled buratta, all from a tiled, wood-burning oven in the middle of the open kitchen."
Philly Beer Week Dinner with 2SP Brewing
June 6, 2019, 6:30 reception; 7pm dinner.
Pizzeria Stella is teaming up with 2SP Brewing Company to host a special four-course family-style dinner with beer pairings for Philly Beer Week. We will be hosting dinner outside under the Shambles of Headhouse Square.
Dinner menu announced soon.
$75 per person; space limited. Call to make your reservation today!
RSVP to our Facebook event here:
https://www.facebook.com/events/297357161179895/